CUSTOMISED SCOTTISH WHISKY TOURS, TASTINGS & PRESENTATIONS
Visit Scotland's famous distilleries with an expert!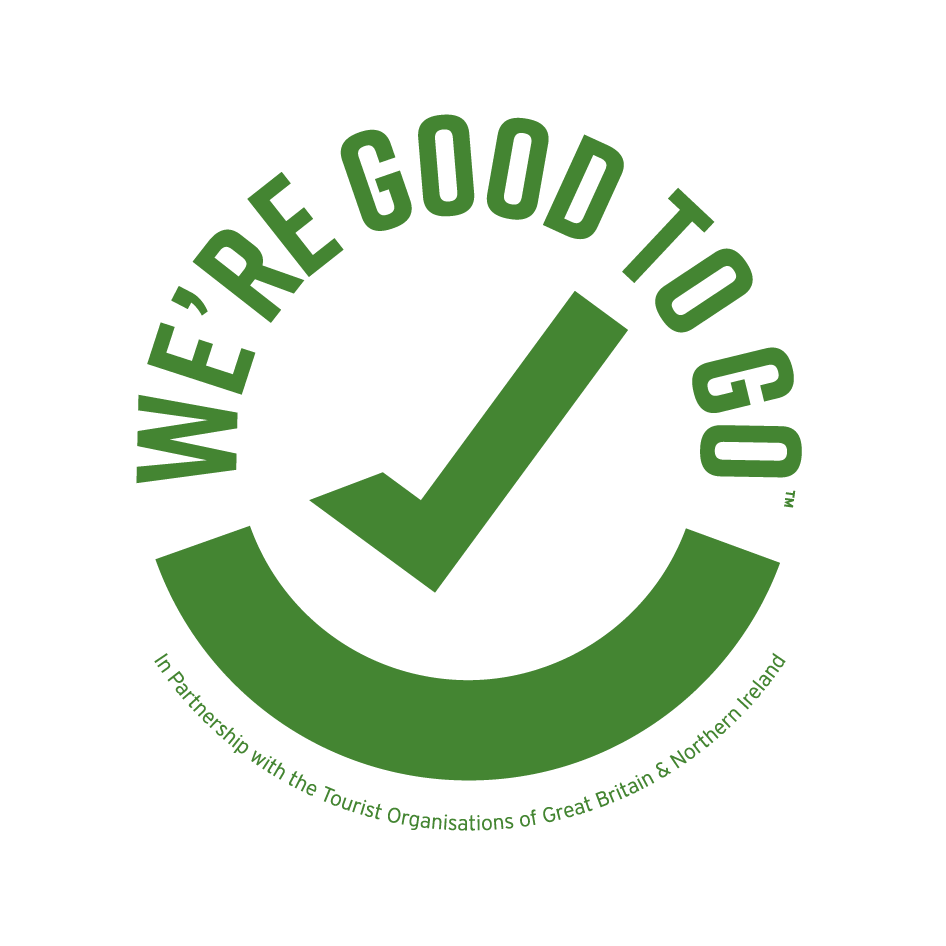 COVID-19 "Good to Go" Protocol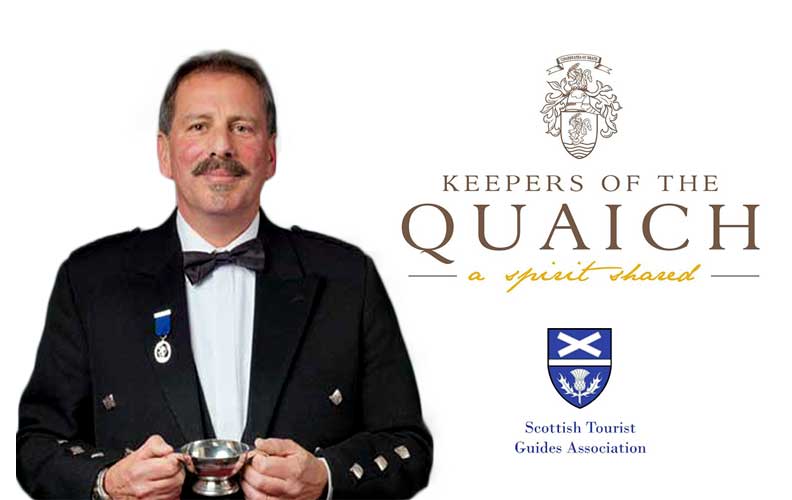 My name is Ronnie Berri and I am a well known Scotch Whisky Ambassador and have conducted Whisky tastings all over the world.
I am a trained, passionate Scotch Whisky Ambassador / expert and Keeper of the Quaich; as well as a fully qualified Scottish Tourist Guide (Blue Badge).
"The Keepers of the Quaich is an exclusive and international society that recognises those that have shown outstanding commitment to the Scotch Whisky industry. Founded by the leading distillers, it is by its very nature, the beating heart of the industry. In establishing the Keepers of the Quaich, the industry pooled its influential resources to build a powerful society working together and united"
Fully qualified Blue Badge Tourist Guide
Blue Badge Tourist Guides are the official, professional tourist guides of the United Kingdom. They wear a Blue Badge to indicate their professionalism. They are recognised by Scottish Government and Visit Scotland, as Scotland's official Tourist Guides. I have been a member of the Scottish Tourist Guides Association since 1996.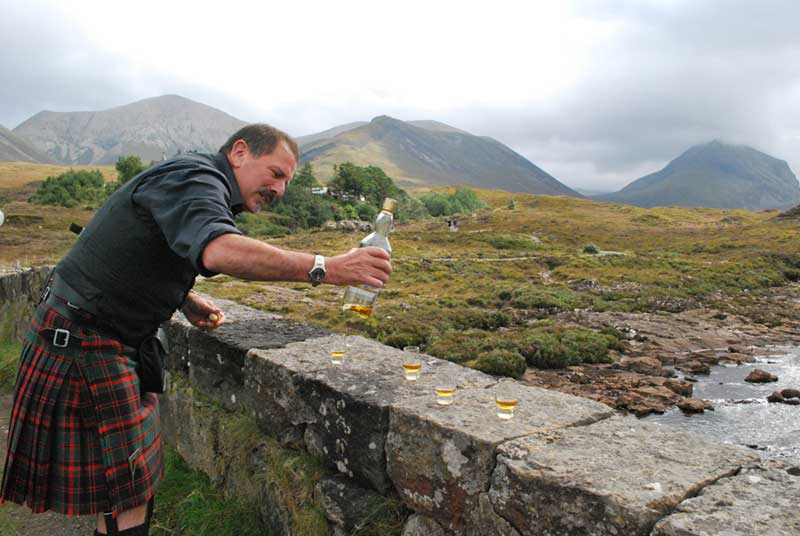 I am fully insured and qualified to guide all over Scotland and also have a wide range of experience at Corporate/Incentive level. I organise Whisky Tours to specific client requirements.
My tours are tailor-made for people with a passion for "Uisge Beatha" – the water of life.
Please refer to the FAQ page. I can also organise and host Whisky Tastings and Tutorials for corporate groups, clubs or keen individuals.
I am happy to conduct extended leisure tours all over Scotland, or day tours in and around my home city of Edinburgh.
2-day/3-day tour: explore the Speyside Region and its famous Distilleries, or a 3-day tour to the wonderful North Highlanddistilleries of Balblair, Dalmore, Glenmorangie, Glen Ord, Clynelishand Old Pulteney. These two regions can be visited on the same 3-4 day tour. Please refer to the FAQ page.
3-day plus tours: explore the Whisky Isle of Islay & Jura OR 4-days plus to include Campbeltown and the cult distilleries of Springbank, Glengyle and Glen Scotia. Please refer to the FAQ page
Connoisseur's Choice – Longer "in depth" distillery tours and full distillery range tasting. Tutor tasting and presentation.
ONE DAY TOURS FROM EDINBURGH
You can visit a choice of 2-3 distilleries out of a choice of 7 on a one day tour from Edinburgh and back. A one day whisky tour departs early morning from your accommodation in Edinburgh allowing you to visit 2-3 distilleries in either Stirlingshire, Highland Perthshire, Fife or Lowland/Glasgow regions before returning late afternoon to Edinburgh. A later departure would allow time for one distillery visit.
Read more here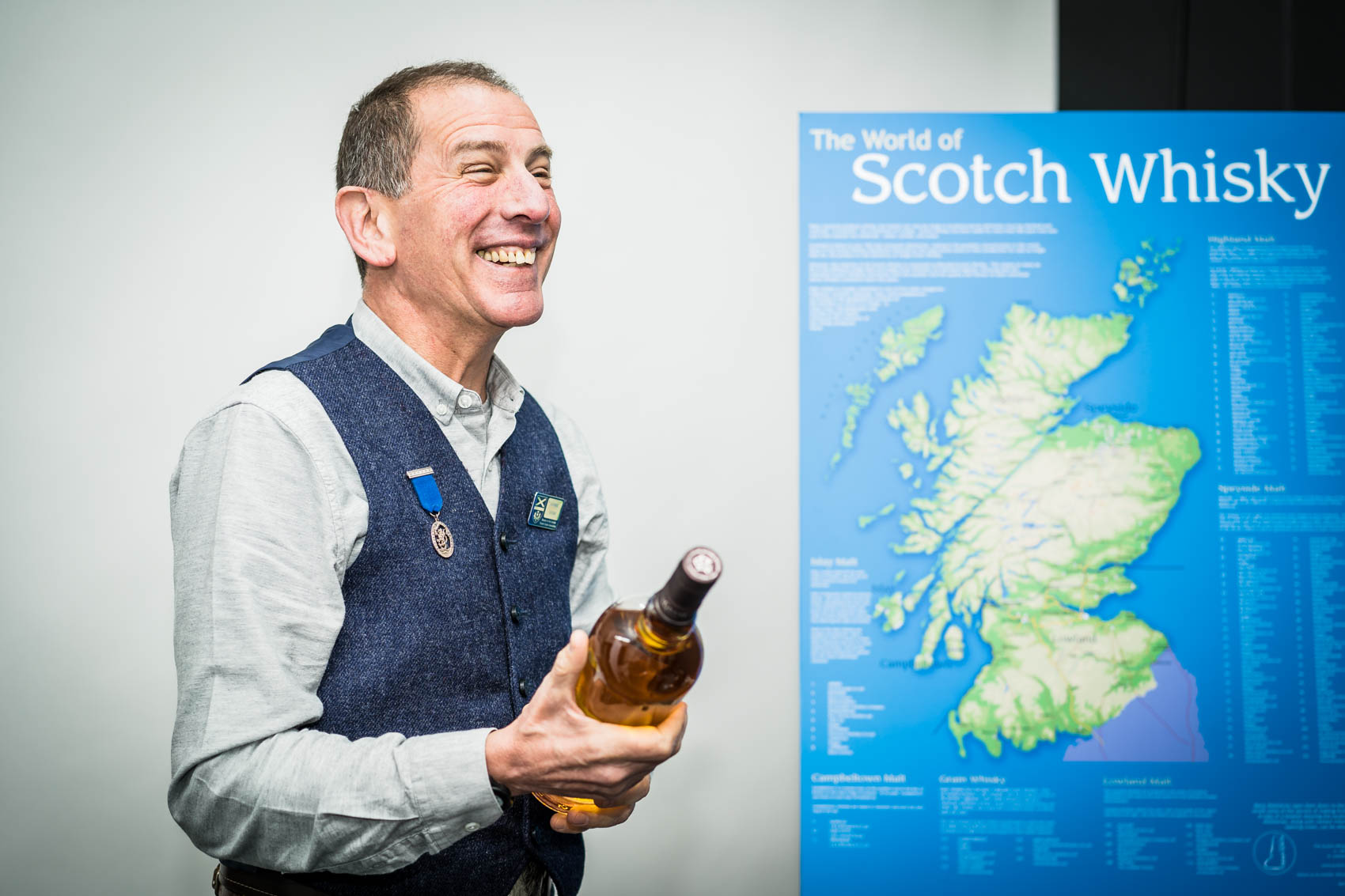 "Ronnie Berri – Your Very Best Guide To Scotland's Magnificent Single Malt Whisky, History And Scenic Majesty"
> Hayjnyc – New York City